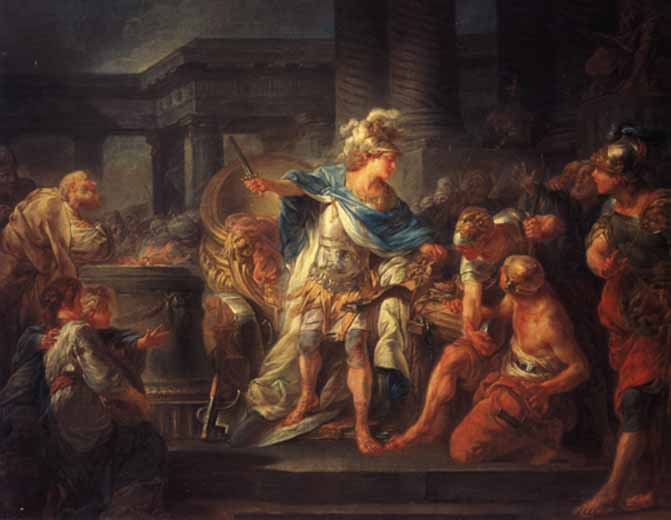 Whoever untied the Gordian Knot would be the king of Asia, said the prophecy.
No one could untie the knot until Alexander the Great.
He couldn't find its end, so he came up with an "Alexandrian solution"—one slice from his sword and the knot was in pieces; thoroughly untied. An unsolvable problem sometimes goes away when a sharp mind or blade applies logic.